New 'rail to refuge' scheme offers free train travel to women fleeing domestic abuse
Women fleeing domestic abuse can now access free train travel to refuge accommodation, through Women's Aid's new 'rail to refuge' scheme, supported by Southeastern and Great Western Railway.
Women escaping domestic abuse are usually advised to seek refuge services far away from their perpetrator, but for many women, raising the cash to pay for a train ticket can be very difficult. This is especially true for women experiencing economic abuse, who may have no access to cash.
You can find out more about this scheme on the Woman's aid website.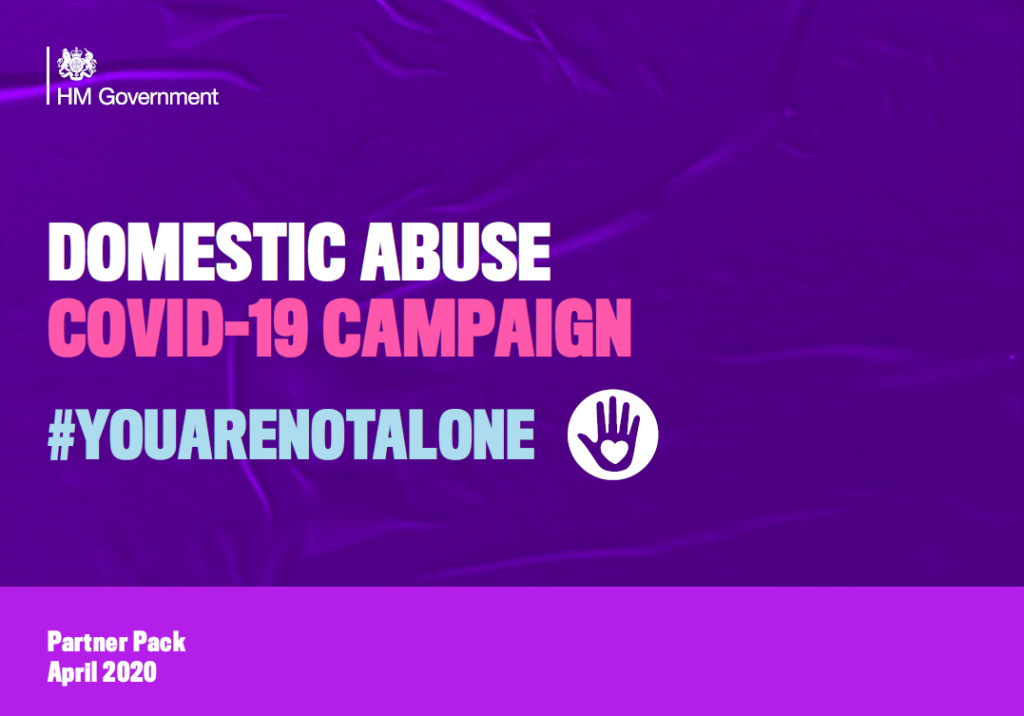 Home Office: #YouAreNotAlone Campaign
A new public awareness raising campaign for Domestic Abuse will highlight that if anyone is at risk of, or experiencing domestic abuse, help is still available.
The campaign, under the hashtag #YouAreNotAlone, will aim to reassure those affected by domestic abuse that support services remain available during this difficult time.
It will encourage members of the general public to show their solidarity and support for those who may be suffering, by sharing government digital content or a photo of a heart on their palm, and asking others to do the same, to show victims that they are not alone and to convey to perpetrators that domestic abuse is unacceptable in any circumstances.
The campaign will be publicising support available including the freephone, 24 hour National Domestic Abuse Helpline number – 0808 2000 247 – run by Refuge, and www.nationaldahelpline.org.uk.
#NoExcuseForAbuse Campaign
Responding to the COVID-19 pandemic, Respect have been collaborating with their sector partners to ensure that victim and survivor's safety remains a top priority. To achieve this, they will continue to hold perpetrators to account.
Respect's Helplines are running as normal. Our team have made plans to meet increased demand and have reviewed the advice they give to service users, so their needs are better met in the COVID-19 context.
Please refer to our helpline websites for more information www.respectphoneline.org.uk and www.mensadviceline.org.uk
The Respect Phoneline has launched the #NoExcuseForAbuse campaign. It's aimed at perpetrators of domestic abuse and our key message is that the lockdown is not an excuse for abuse. The campaign is run on Respect's social media accounts. For more information contact victoria.page@respect.uk.net